Hello, all! Director Jenna Dauer here — We've added a few sections in the library that I think you are going to love.
---
New Adult Fiction & Non-Fiction Titles
These titles are located just inside our front door, near our movie and TV series' section. We keep items "NEW" for 2 months for our patrons ONLY to enjoy.
---
Transitional Chapter Books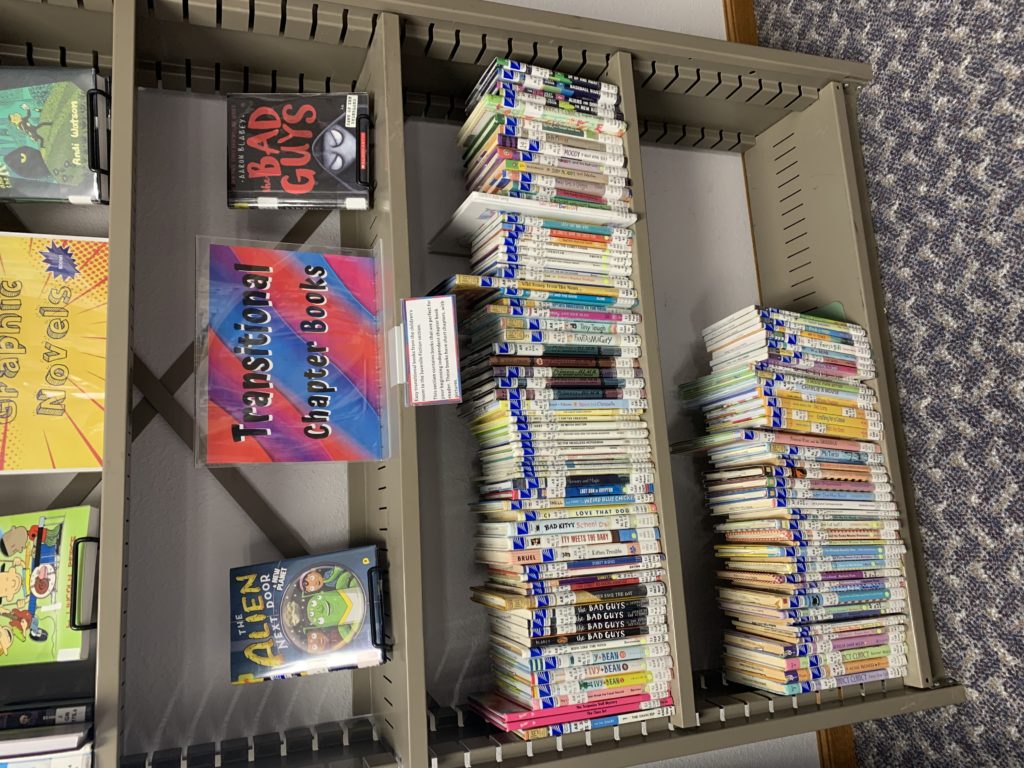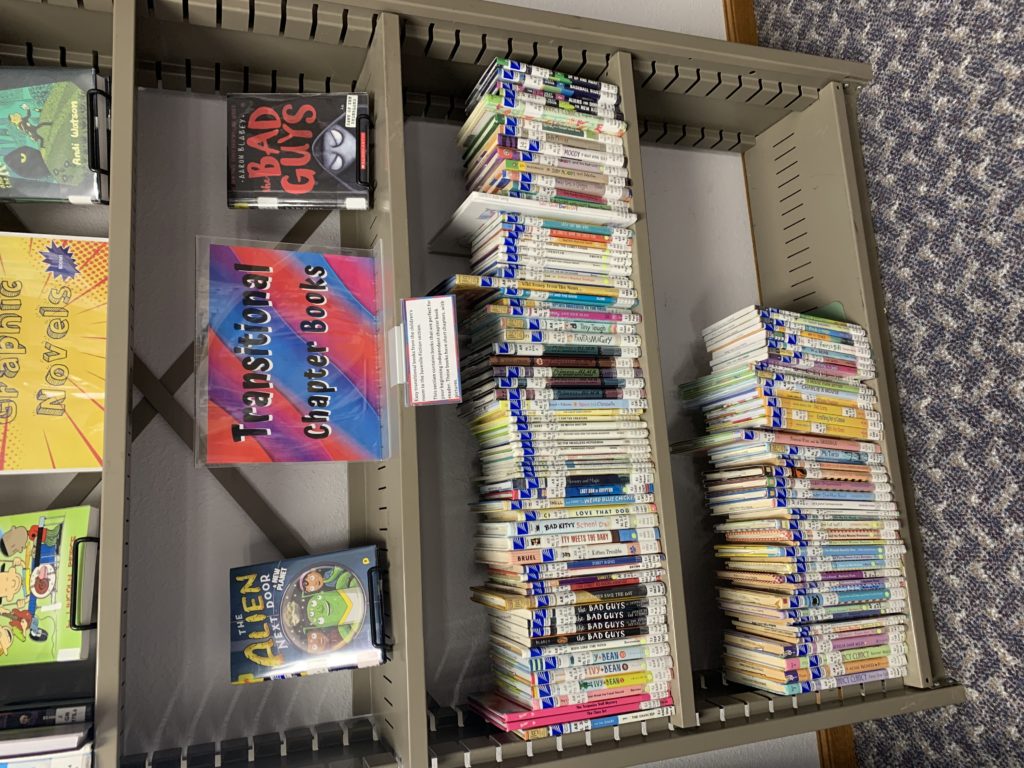 Our Easy to Juvenile Transitional Chapter Books are perfect for readers who are transitioning from the Beginner Reader Chapter Books in our kids' room to our Junior Fiction section. These Transitional Chapter Books are great for kids' in grades 2-4.
---
Junior Graphic Novels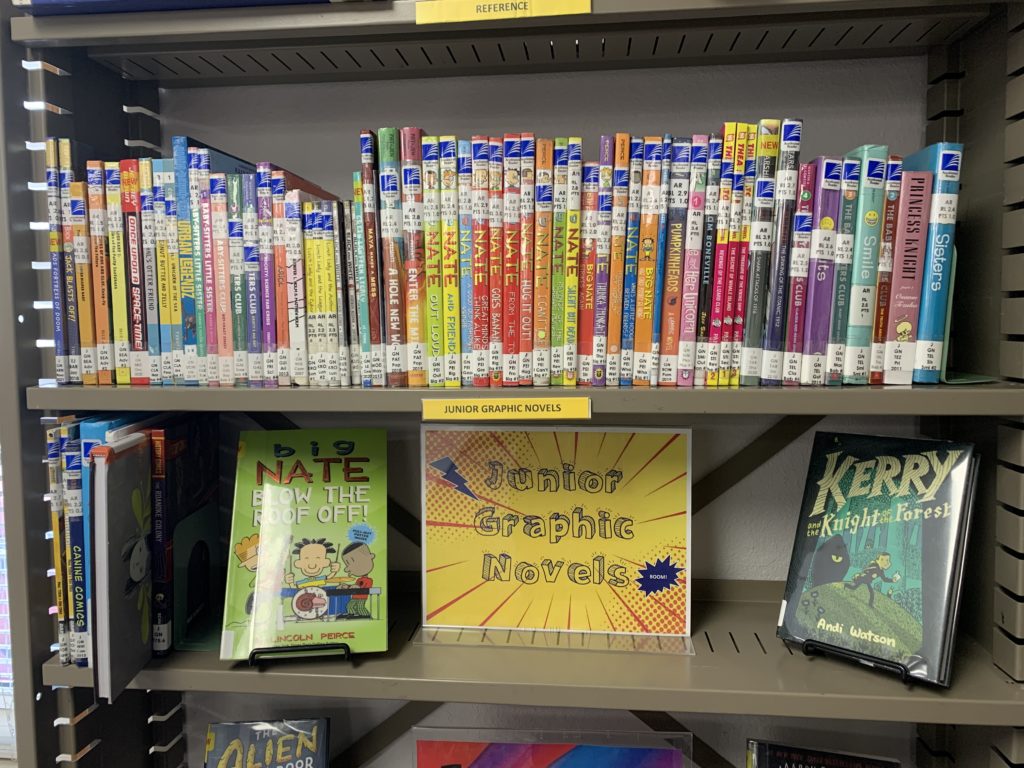 Our Junior Graphic Novels section features favorites such as "Big Nate" and The Baby-sitters Club graphic novels.
---
Parent/Teacher Non-Fiction Section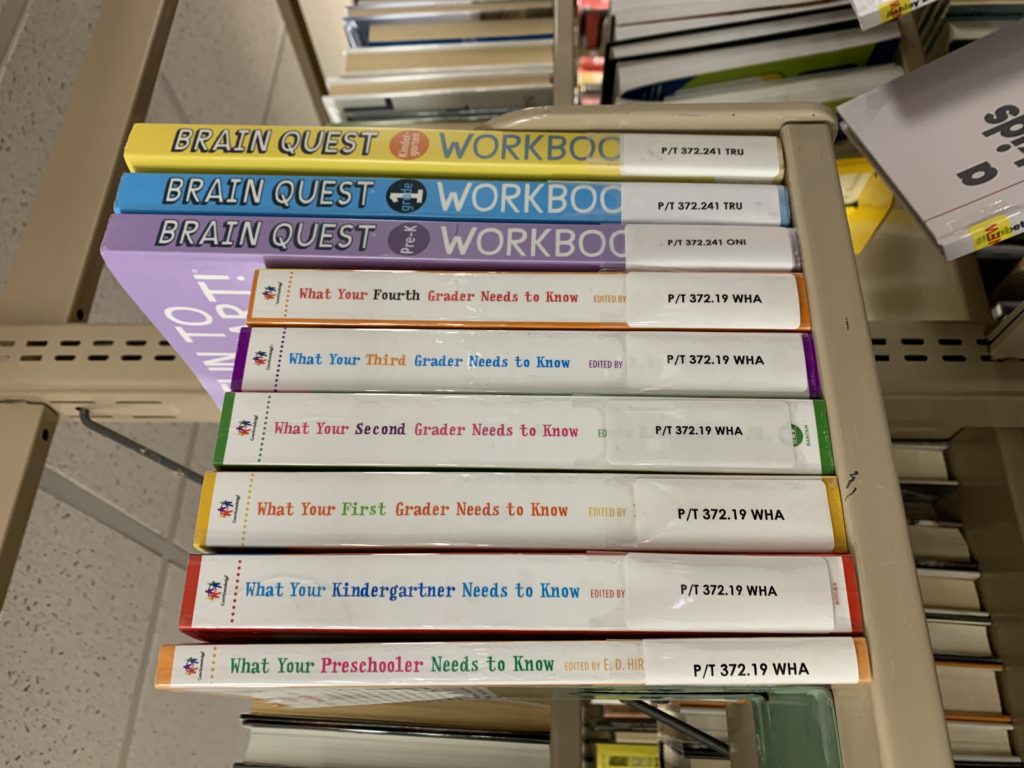 These books are located near our Juvenile Non-Fiction section. The titles in this section are for teachers and parents who want supplemental materials for their curriculum.
Side note: I even learned a bunch from flipping through these books! They are very well organized and offer great color pictures.
---
Endcap Displays
These two endcap displays feature two popular book clubs – The Reese Witherspoon Book Club and the Today Show's "Read with Jenna" Book Club.
---
See something you'd like to take home?
Order online: smip.illshareit.com with your barcode and password. Call us at 618-233-8057 with any questions or to order over the phone. Don't want to leave your car? Not a problem — give us a call and we'll bring items out to your car.