Click the above video for a tutorial about the Cloudlibrary.
---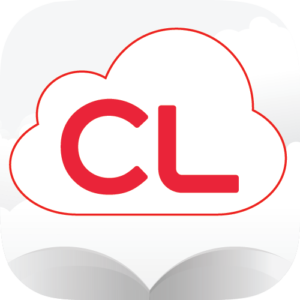 The Cloudlibrary is an application-based way to read e-books and listen to e-audiobooks.
Instructions:
1 – Download the app by searching "CloudLibrary" on your favorite app store.
2 – Open the app on your device.
3 – When selecting a library, choose "Illinois" and then "Illinois Heartland Library System."
The Cloud Library ebooks can be searched for via our online catalog. Simply search "Cloudlibrary + topic/title/author of your choice."
You can check out the CloudLibrary online portal on any device's browser: 
https://ebook.yourcloudlibrary.com/library/illinoisheartland/Featured
HELPFUL BROCHURES
Should you run into problems, the following articles might help you.  As always, please feel free to call the library if you have questions.  We're here to help you!
–Basic Step-by-Step Cloud Library Checkout Sheet – This PDF lists the steps you need to follow to start reading e-books today.  It's easy to follow!
–Cloud Library Overview Brochure – This PDF brochure features an overview, as well as how to get started with the Cloud Library.  This is the brochure that we often point patrons to when they are at the library.
–Cloud Library Troubleshooting Guide – This PDF guide answers frequently asked questions for any troubles you  might have using the Cloud Library App.
-If you have an older Kindle (1st generation) and want to download Cloud Library e-books, please visit this "Transferring e-books" PDF for help transferring your e-books from a computer to your device.
---
Want information from one of our helpful staff? Check out this video: